2016 was another big year for POSCO. Despite facing difficult market conditions, POSCO reaffirmed its position as a leader in the steel industry as it was named the Most Competitive Steelmaker in the world for the 7th year in a row. In addition, POSCO continued its push to drive innovation while also improving the quality of its advanced World Premium Products for its customers all over the world.
Take a look back at the 8 biggest stories from The Steel Wire in 2016.
1. World's Most Competitive Steelmaker for the 7th Consecutive Year
POSCO was once again named the world's most competitive steelmaker for the 7th consecutive year by World Steel Dynamics (WSD). In addition, POSCO became the only steel company in the world to be simultaneously listed on both the Global 100 Most Sustainable Corporations in the World and the Dow Jones Sustainability Index (DJSI).




2. POSCO Earns More than KRW 1 Trillion in Profits and Improved Credit Ratings
For the first time in four years, POSCO's consolidated quarterly operating profits exceeded KRW 1 trillion. POSCO also saw significant improvements in the overseas subsidiaries as operating profits for Mexico's CGL, Vietnam's cold-rolling factory, and India's POSCO Maharashtra shot up considerably last year. In addition, CEO Ohjoon Kwon's corporate restructuring initiatives helped pave the way for improved credit ratings.
3. POSCO Expands with Thailand CGL and other Overseas Endeavors
Thailand CGL (Continuous Galvanizing Line), Southeast Asia's first automotive steel sheet plant was completed in August 2016. In addition, POSCO expanded its overseas presence by signing agreements with Iranian steelmaker PKP to construct a FINEX-CEM integrated steel mill capable of producing 1.6 million tons a year.
4. Taejoon Park's Induction into the Korean Business Hall of Fame
POSCO's honorary chairman, Taejoon Park, was inducted into the Korean Business Hall of Fame. He was recognized for transforming Yeongil Bay in Pohang from what was considered a wasteland into a steel mill that produces more than 21 million tons per year.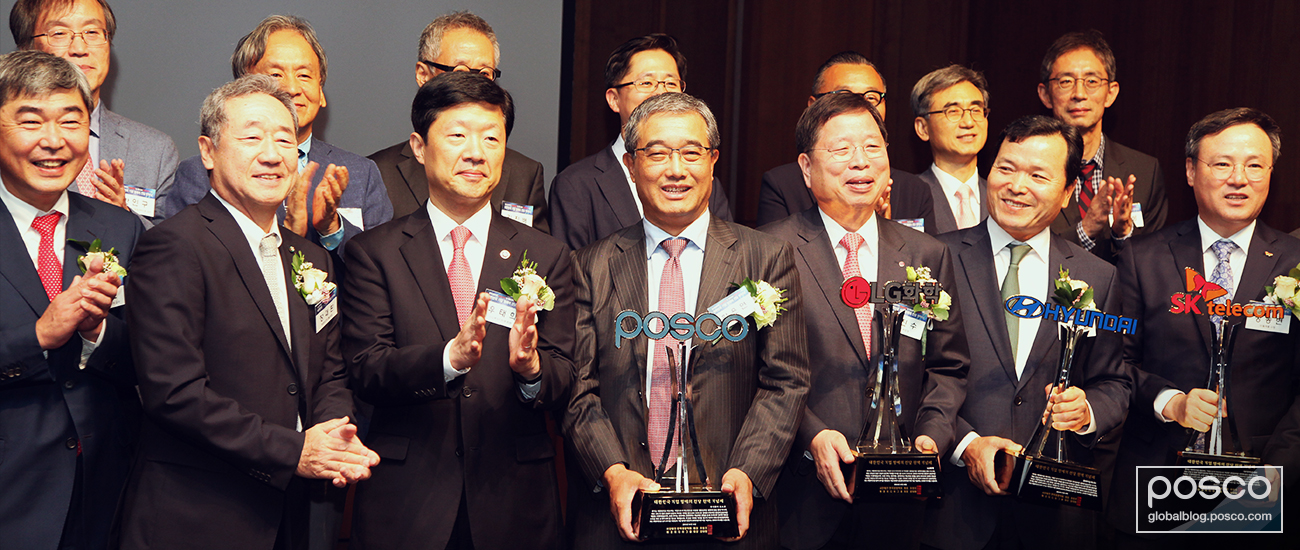 5. POSCO Strengthens its Foundations with its Unique Innovation Model
POSCO's unique innovation program, QSS+, part of POSCO's POSTIM, celebrated its 10th anniversary. Compared to previous years, the number of ideas suggested by employees tripled, and six smart factory pilot activities were also promoted. A 'special compensation system' was also implemented to award outstanding IP projects.
6. A Culture of Shared Growth is Set into Motion through "Human Solutions"
In 2016, POSCO's advanced Solution Marketing and World Premium Products reached new heights. At the 2016 POSCO Global EVI Forum, customers heard from experts and industry leaders about POSCO's unique approach to building proactive steel solutions for its customers. And in 2016, sales of World Premium Products reached a record high and accounted for 48.1% of POSCO's total sales.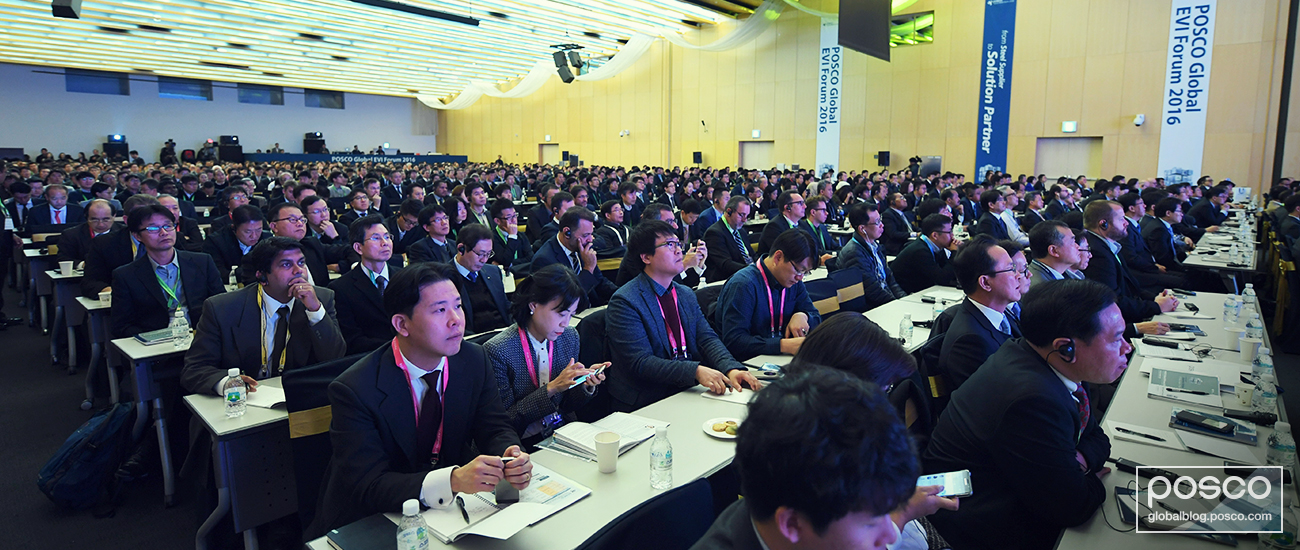 7. POSCO Completes its 4th-generation Synchrotron Radiation Facility
POSCO completed its 4th-generation synchrotron radiation facility in September, the third of its kind in the world after America and Japan. With the accelerator, researchers can capture movements as brief as a femtosecond (1/1,000,000,000,000,000 of a second). POSCO has high hopes for the accelerator to play a role in future pharmaceutical research & development, biotechnology, clean energy, IT, new material technology, and semiconductors.
8. A Fresh Start as POSCO Daewoo
Daewoo International, incorporated by POSCO Group in 2010, announced its new name, POSCO DAEWOO, as a step towards establishing itself as a leading global trade company. Soon after, POSCO Daewoo signed agreements with a gas-fired powerplant in Myanmar, an Indonesia state-owned shipyard, the Ministry of the Interior of Peru, and the Brazilian navy.