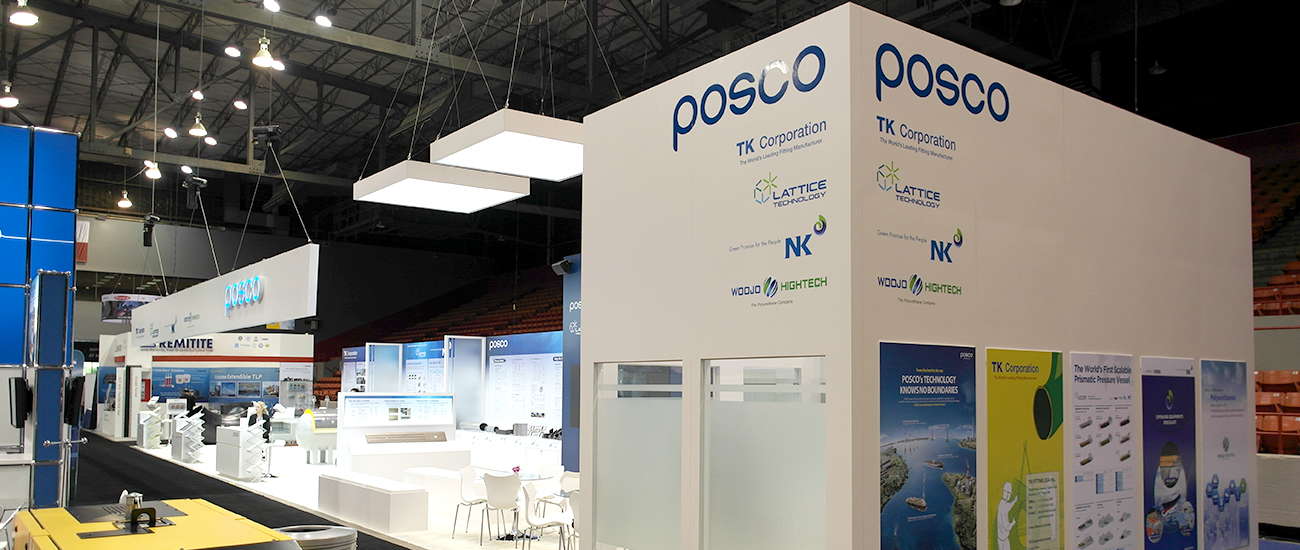 POSCO partook in this year's Offshore Technology Conference (OTC), held between May 2 and 5 in Houston.
OTC is the biggest international conference for offshore operation technology, and consists of technology seminars and exhibitions related to offshore plants and equipment.
POSCO has participated in the OTC for nine consecutive years, starting in 2008. This year, specifically, POSCO maximized its promotional effectiveness by setting up an exhibition booth with domestic offshore equipment manufacturers to promote finished solutions that ranged from World Premium (WP) products to equipment.
POSCO and offshore equipment manufacturers have actively and collectively sought new clients by holding technology meetings with engineering, procurement and construction (EPC) companies.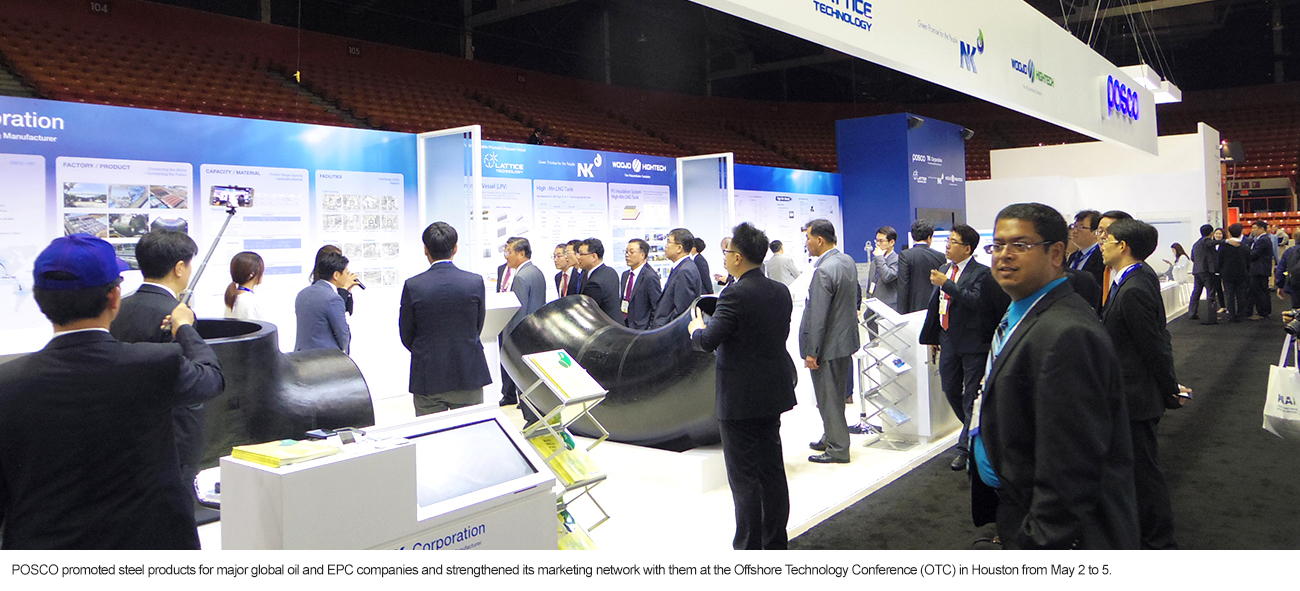 POSCO configured the OTC exhibition booth, which focused on technology solutions for thick plate and high manganese steel, and showcased various products and technologies to visitors, including four types of high manganese steel and 13 types of utilization technologies and component solutions.
In addition, POSCO promoted technology agreements and strengthened its network with material certificate authorities, ordering bodies, EPC companies and manufacturers in order to stimulate new orders for high manganese steel.
Be sure you never miss any of the exciting steel stories from The Steel Wire by subscribing to our blog.