POSCO Energy's Mong Duong II coal-fired electrical power plant in Vietnam was recently recognized as the best power plant in Asia.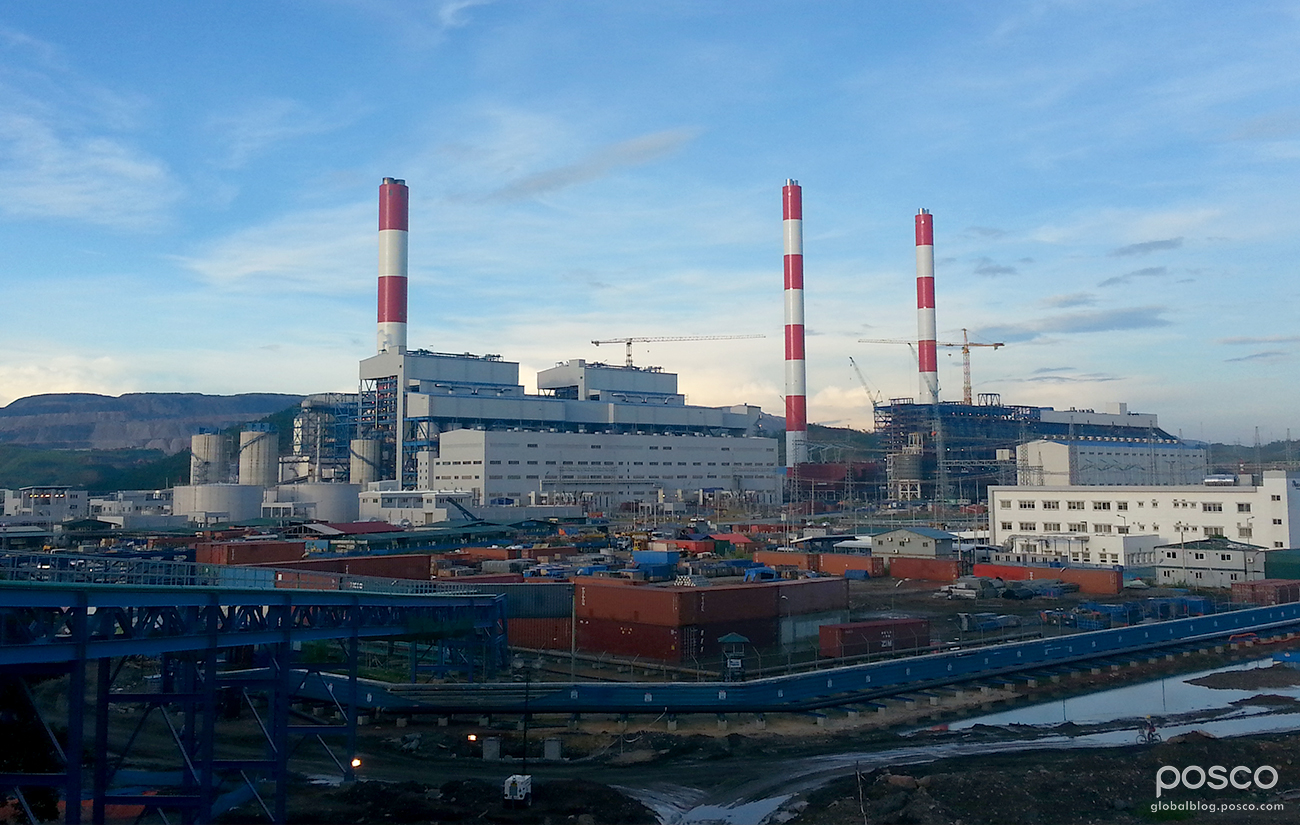 On September 21, POSCO Energy received the "Power Utility of the Year – Vietnam" award at the Asian Power Awards 2016 held at the Conrad Seoul hotel in Seoul, Korea.
The awards ceremony, which celebrates its 12th anniversary this year, is the most authoritative award in power generation in Asia. Every year, it evaluates the design, construction and technology of the Asian power industry, and awards a prize to the most outstanding company. It is hosted by Charlton Media Group which publishes Asian Power, an industry magazine.
The award-winning Mong Duong II power plant (featured in the photo below) is a 1200MW anthracite-fired power plant equipped with advanced high-efficiency, environment-friendly facilities and features such as the Selective Catalytic Reactor (SCR) and Flue Gas Desulfurization (FGD). Since its completion last October, it has been stably supplying electricity in Vietnam. It accounts for approximately 4.2% of the total power generation capacity of Vietnam.
In recognition of its advanced power generation technology and its excellence in accident-free and disaster-free equipment operations, it was named the power plant of the year in Vietnam at the Asian Power Awards. In particular, its contribution to solving electric power shortages and stabilizing the power supply in Vietnam was highly recognized.
The Mong Duong II power plant is a joint venture between POSCO Energy and the US-based AES, a global energy company. POSCO Energy is planning to operate the power plant for 25 years beginning from 2015, and then transfer the operating rights to the Vietnamese government at no cost.
Meanwhile, POSCO Energy is also currently operating an off-gas power plant in Indonesia, and is in the process of constructing Mongolia's CHP5 coal-fired cogeneration plant and Vietnam's second coal-fired electrical power plant. It is endeavoring to become a global total energy company by aggressively advancing into overseas markets.
Be sure you never miss any of the exciting steel stories from The Steel Wire by subscribing to our blog.