POSCO Group University held the Junior Executive Development Program (G-JEDP) from November 16 to 21 at the Global R&D Center in Songdo, Incheon.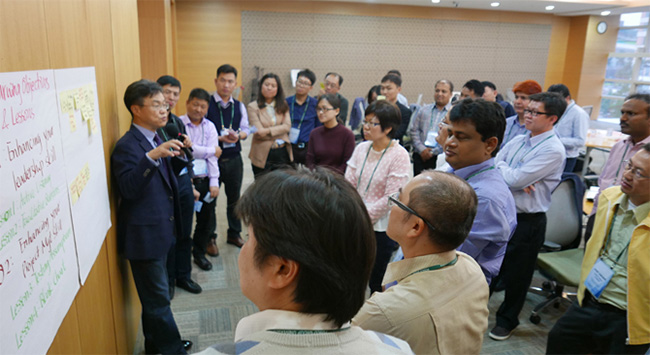 G-JEDP is one of POSCO's human resources (HR) programs that aims to foster essential manpower to lead the company's overseas affiliates and to eliminate the need for expatriates in the future, according to POSCO's manpower localization strategy. The training session was attended by 24 junior executives from 18 affiliates in nine countries.
The G-JEDP curriculum includes instruction on setting management strategy, improving leadership for building a team and fostering manpower, understanding POSCO's values and culture and solving major management issues. Participatory programs such as discussions and case studies were introduced to increase trainee understanding and engagement.
Trainees are also given assignments chosen in advance by the president of their affiliate company. They then draw execution plans during the training in accordance with the assignment completion process. Later, when they return to their countries, trainees apply the execution plan to field work with the support of the affiliate.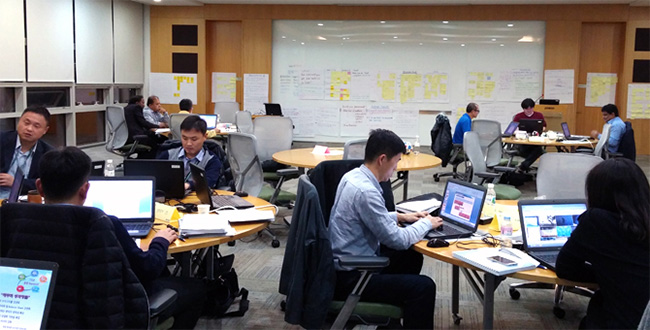 This kind of training method is called "action learning" and has been used by many local and global companies such as GE, IBM, DuPont and Samsung as a process that can both foster leadership and solve management issues.
In this year's G-JEDP, various issues which have emerged in overseas affiliates, such as profit improvement, cost reduction, HR system improvement and manpower development were discussed. Employees were supported by Korea's best learning coaches, an effort initiated to create excellent outcomes.
After the completion of the program, trainees expressed their thoughts, with one participant noting, "We could cultivate strategic thinking by discussing and solving concerns of junior executives  together with employees from different overseas affiliates. In particular, learning about different views and perspectives of other trainees and learning coaches was the biggest outcome of the training."
The G-JEDP is slated to be held in the first and second halves of 2016. POSCO Group University plans to continuously foster superior talent from overseas affiliates based on the recommendation of POSCO's HR department.