Robert Ingersoll once quoted, "We rise by lifting others." With this thought in mind, we understand the importance of working for our society to make this world a better place. POSCO understands the importance of giving back to the community and has been committed to serving our society by consistently organizing volunteering activities.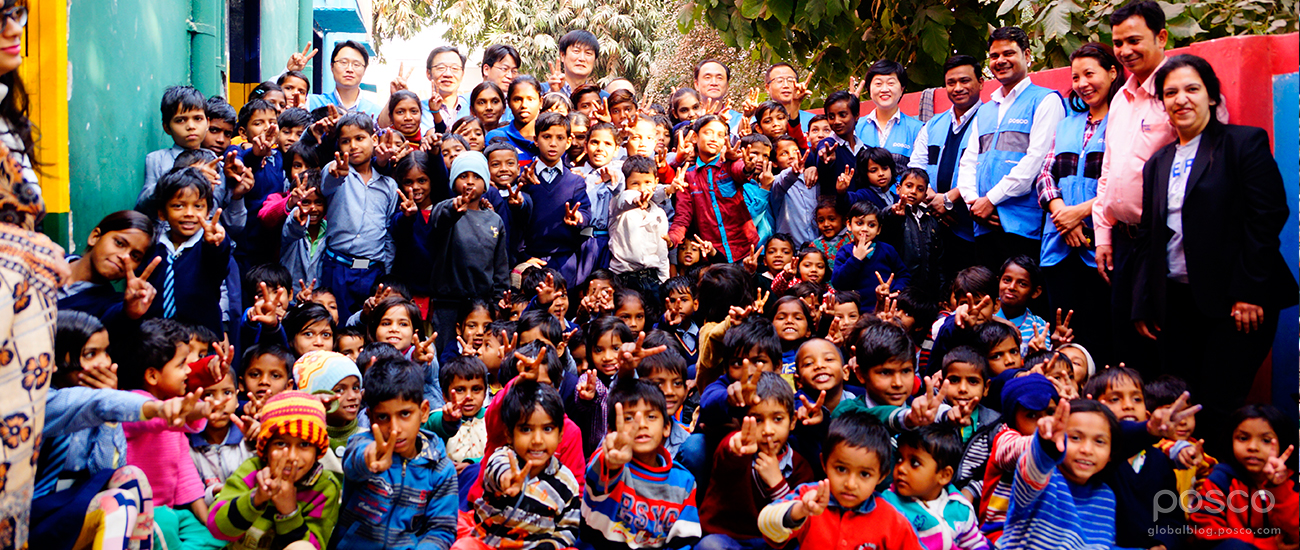 With the winter season in full swing in northern India, POSCO India and India Delhi Processing Center (IDPC) employees, under the charismatic leadership of President Mr. Gee Woong Sung, planned to distribute warm smiles to needy children living in the slums. As an extension to the food donation drive, POSCO employees planned a visit in collaboration with the Delhi-NCR Food Bank on December 9, to one of the slum schools run by Sakshi, a non-governmental organization (NGO), at Badshahpur in Gurugram, Haryana.
The Sakshi Center at Badshahpur has around 200 impoverished kids who get a free education and meals. The ages of these children range between 3 to 10 years old. They receive a basic education at a small school which has 5 classrooms, 1 library cum computer room and 7 teachers in total. The children come in batches of 100, in 2 different shifts.
About Sakshi
Sakshi is the only full-spectrum grassroots NGO in India providing services spanning the development trifecta of education, health and community development to its community. The organization is thus able to provide a comprehensive path from poverty to prosperity for the destitute, and fully empower them to tread on it successfully.
Over the last eighteen years, Sakshi has grown to 120 centers and managed to carve paths to a beautiful life for thousands of marginalized young children, women and communities.
What was POSCO India's role in this donation drive?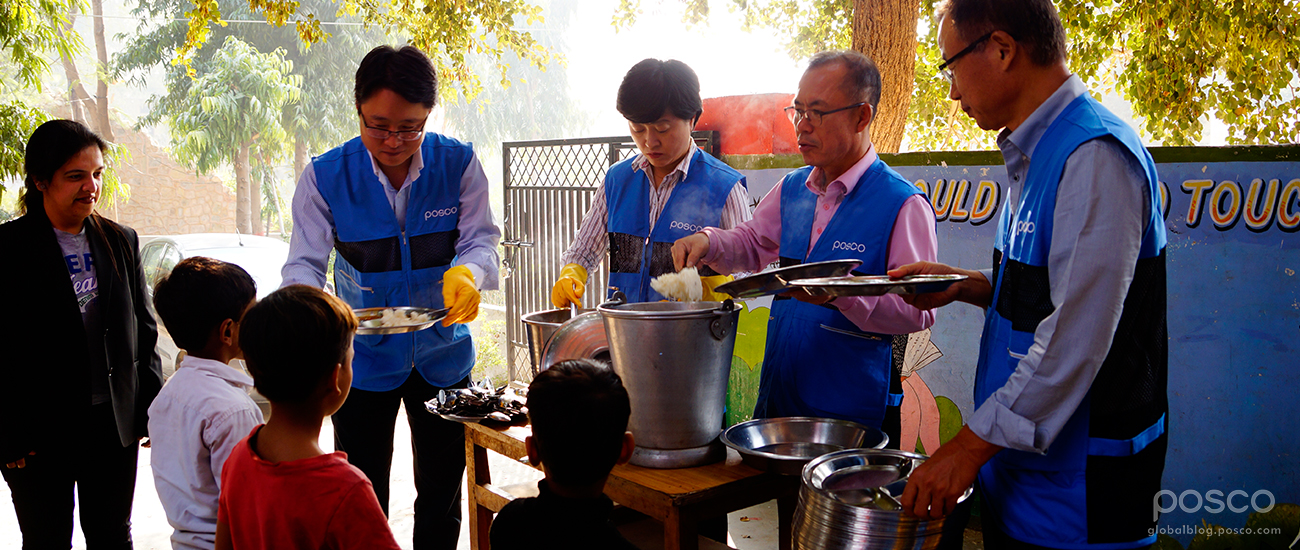 During this donation drive, POSCO India & IDPC voluntarily planned to spend time to help and support the children. They served food, cleaned & sanitized the school premises and provided logistic and stationary aid for the children to be able to continue their day to day education. The company donated shoe stands, notebooks, pencils, erasers, sharpeners, sketch pens, crayons and writing and reading books for the library. All the kids were extremely excited and overjoyed to meet POSCO volunteers at their school, and it was clearly evident that the feeling was mutual among POSCO employees as well. At the end of the visit, snacks were given to each child: a pack of apple juice and a banana, which ended up being the icing on the cake for the day.
Be sure you never miss any of the exciting steel stories from The Steel Wire by subscribing to our blog.