POSCO's high manganese steel will take part in building the world's largest Liquefied Natural Gas (LNG)-powered bulk carrier. These bulk carriers are usually used for carrying unpacked cargo freight such as grain, ore and coal.
POSCO has recently announced that its high manganese steel, independently developed for the first time in the world, will be used in building the fuel tank of the LNG- LNG-powered bulk carrier. To be built by Hyundai Mipo Dockyard, a versatile Korean shipbuilding company, the LNG-powered bulk carrier will include high manganese steel supplies from POSCO beginning the third quarter of this year.
The largest cargo capacity of any existing LNG-powered bulk carrier has been 7,000 tons so far, but the new ship will be able to carry 50,000 tons of freight, which is about seven times more than its precedents. It will also feature an energy-efficient, eco-friendly dual fuel-capable engine that can run both bunker C oil and LNG. The ship will be completed by the end of next year to be used beginning 2018, and will carry limestone materials from Gangwon-do to Gwangyang Steelworks for POSCO.
POSCO's High Manganese Steel has Better Performance and Price Competitiveness than Other Alloy Materials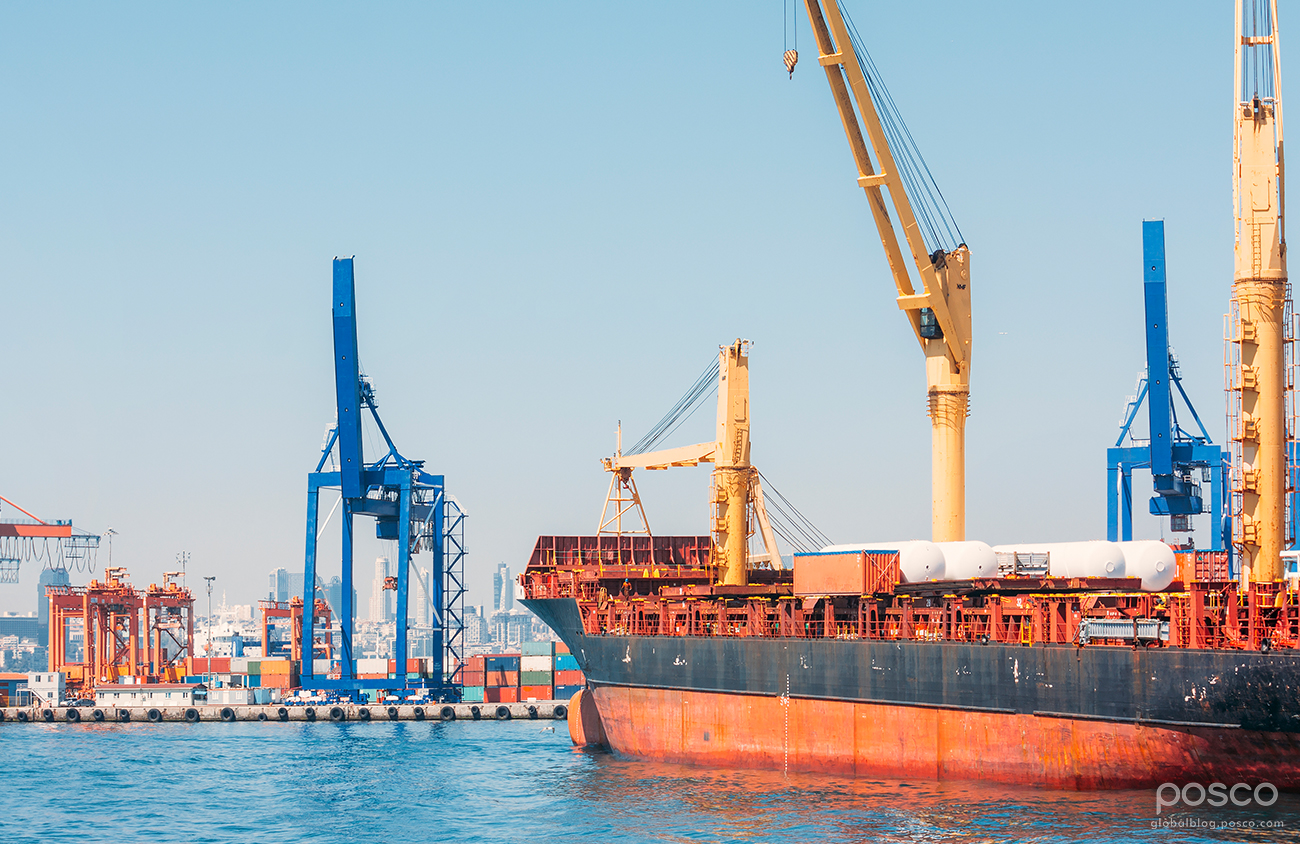 Because POSCO's high manganese steel contains about 20% manganese, it has the capability to store LNG, which requires to be kept at an extremely low temperature of -162℃. This high manganese steel-made LNG tank is superior to the currently existing nickel or aluminum alloy-made tanks in terms of yield strength, the minimum temperature it can hold, toughness and price.
Since the ship is designed to sail across the ocean, it will be built based on the IFG Code, an International Code of Safety for Ships using Gases or Other Low-flashpoint Fuels. It looks like the high manganese steel will be more likely to be chosen as a material that can handle extremely low temperatures by the International Maritime Organization once the ship sets sail.
POSCO plans to jointly build an overseas market for high manganese steel, with domestic shipbuilders like Daewoo Shipbuilding & Marine Engineering that have a mutually close cooperative relationship.
Be sure you never miss any of the exciting steel stories from The Steel Wire by subscribing to our blog.