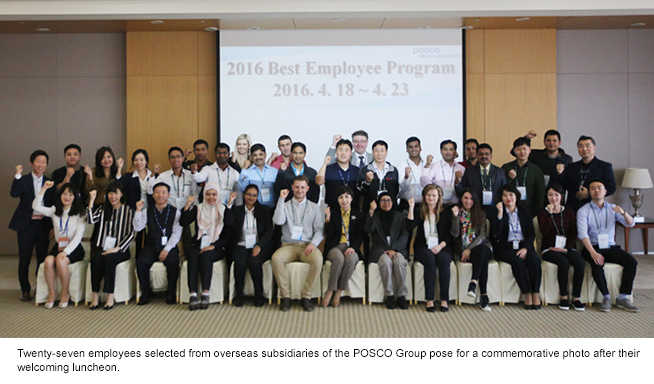 The training program has been carried out by POSCO since 1997, keeping pace with the growth of overseas projects, and aims to imbue a sense of unity and loyalty among POSCO employees. Participants of the program are among the very best employees from each overseas subsidiary.
As of last year, 2,350 staff members from 59 overseas subsidiaries in 22 countries have completed the training program, which has consisted of 76 sessions over a period of almost 20 years.
This year, POSCO emphasized the history of the organization, as well as its entrepreneurial spirit by utilizing newly developed "POSCO's Entrepreneurial Spirit" and "Sense of Ownership" courses, as well as POSCO GTaLK (POSCO Global Teaching and Learning Kit), POSCO's unique global standard educational material.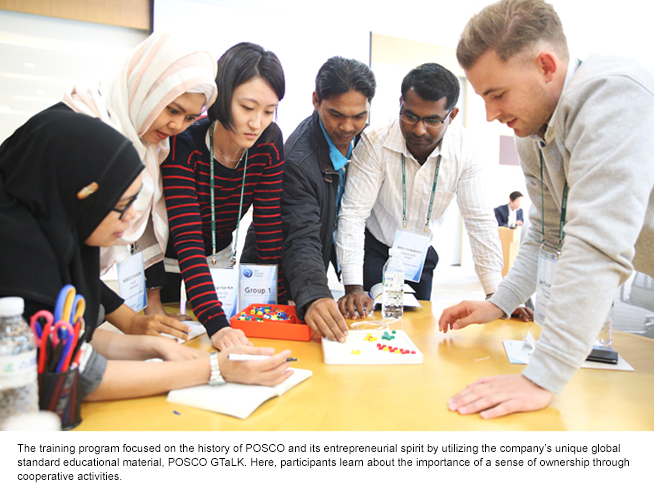 The Best Employee Program commenced with an orientation ceremony and welcoming luncheon. Participants then learned about the history and value of POSCO through lectures and activities, including "POSCO in KOREA," a new addition to the program which aims to instill a high level of corporate pride in participants.
"POSCO in KOREA" lets employees experience the fruits of POSCO's labor, as well as the results of its solution marketing first-hand by visiting its landmarks and areas such as Pohang, Incheon and Songdo, where POSCO has left its mark.
Staff members were particularly impressed with POSCO's efforts for regional development after witnessing the sheer size of Pohang Steelworks, and visiting the Pohang Steelers stadium along with POSTECH.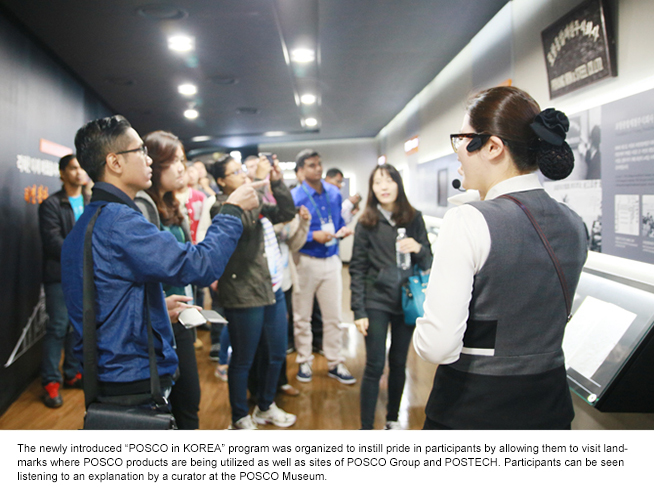 In Songdo, Incheon, participants were able to expand their knowledge of group companies by visiting POSCO Daewoo and the offices of POSCO E&C. In Seoul, they had time to experience the excellence of POSCO products, which are being utilized in the world-class products and facilities of Samsung Electronics and Lotte World Tower.
"Upon seeing how extensive POSCO's contributions have been to Korea's development, we have pledged to become members of POSCO who lead the development of our own respective countries," noted a program participant.
Starting with this first training session of 2016, POSCO Group University plans to invite approximately 180 employees from overseas subsidiaries over six sessions by October of this year.
Meanwhile, POSCO Group University continues to systematically foster leadership by operating the Leaders' and Directors' Course for local staff in overseas subsidiaries.
Be sure you never miss any of the exciting steel stories from The Steel Wire by subscribing to our blog.