On April 30, Wampu hydroelectric power plant in Indonesia, constructed by POSCO Engineering, entered into commercial operation.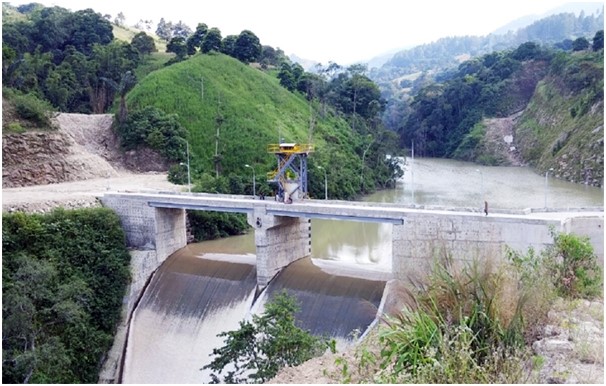 The Wampu plant is a 45 MW private hydropower plant which cost $170 million. The project encountered a slight setback when the Mount Sinabung volcano erupted in North Sumatra, but has now successfully achieved commercial operations, about four years after the construction began in July 2012.
Achieving synergies between a state-owned venture and a private enterprise
With 46 percent of the plant owned by Korea Midland Power (KOMIPO) and 20 percent by POSCO Engineering, Wampu plant is the first privately-financed, overseas hydropower project that a Korean power company has ever participated in. The project is expected to trigger momentum for more domestic state-owned and private companies to jointly enter overseas markets in the future.
This project is considered a successful case study of a Korean consortium: KOMIPO led the entire process of the project, including construction management, while POSCO Engineering carried out the design and construction, and the Export-Import Bank of Korea raised funding.
In addition, POSCO Engineering and KOMIPO are jointly working on the 55.4 MW Semangka hydropower plant project, which is scheduled to be completed in the latter half of 2017, and are making efforts to develop additional joint projects.
Be sure you never miss any of the exciting steel stories from The Steel Wire by subscribing to our blog.