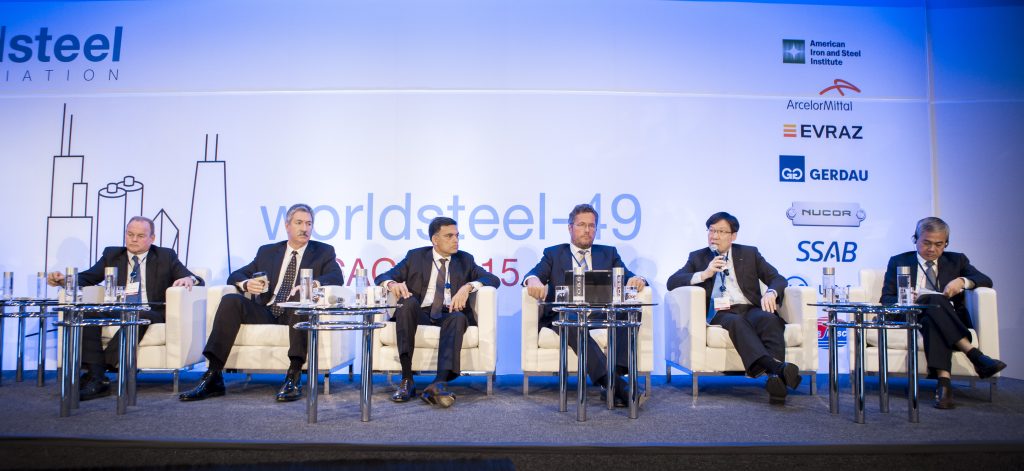 POSCO CEO Ohjoon Kwon attended the World Steel Association's 49th Annual Conference, which was held from October 11 to 13 in Chicago, USA, where he exchanged opinions on how to develop the steel industry with CEOs of global major steelmakers.
Prior to the conference, an executive committee was held on October 11. Interested parties from major companies in the steel industry including CEO Ohjoon Kwon; Wolfgang Eder, CEO of voestalpine and President of World Steel Association; Eiji Hayashida, CEO of JFE Steel; Mario Longhi, CEO of United States Steel; and Lakshmi Mittal, CEO of ArcelorMittal attended the committee. In the afternoon, a discussion on the outlook of the manufacturing industry was conducted by Mario Longhi.
At the annual conference on the following day, CEOs of steelmakers from around the world, as well as a number of interested parties, presented and discussed major issues faced by the steel industry, like energy and the environment, in addition to the short-term outlook for the global economy. After presenting the prospects of the economy and steel industry, CEO Kwon participated in the regional CEO discussion as a panel, sharing his diverse opinions.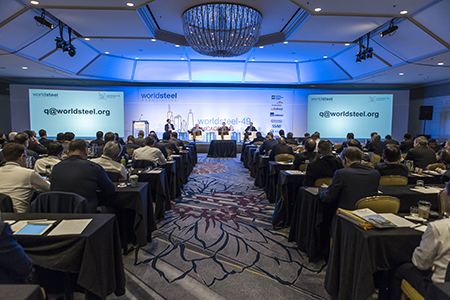 Later on in the day, CEO Think Tank—a session in which attendees can freely choose and discuss a range of topics—was held so the executives could share their mutual interests related to the steel industry.
On the final day of the conference, the World Steel Association conducted a board meeting to approve major resolutions.
Established in 1967, the World Steel Association, or worldsteel, is the international organization of the highest authority in the steel industry. The association aims to promote steel and the steel industry to consumers, the industry, media and the general public. Founded with 18 members in 11 countries, the World Steel Association now represents approximately 170 steel producers, national and regional steel industry associations, and steel research institutes. Headquartered in Brussels, Belgium, worldsteel members represent around 85 percent of world steel production.
CEO Kwon plans to meet with the Korea-U.S. Business Council which will convene on October 15 in Washington DC, USA, to discuss how to improve economic cooperation between the two countries.