POSCO is aiming to expand sales of its high value steel products with the completion of two automotive steel sheet processing centers in Chongqing and Chengdu, the center of the Chinese automotive industry.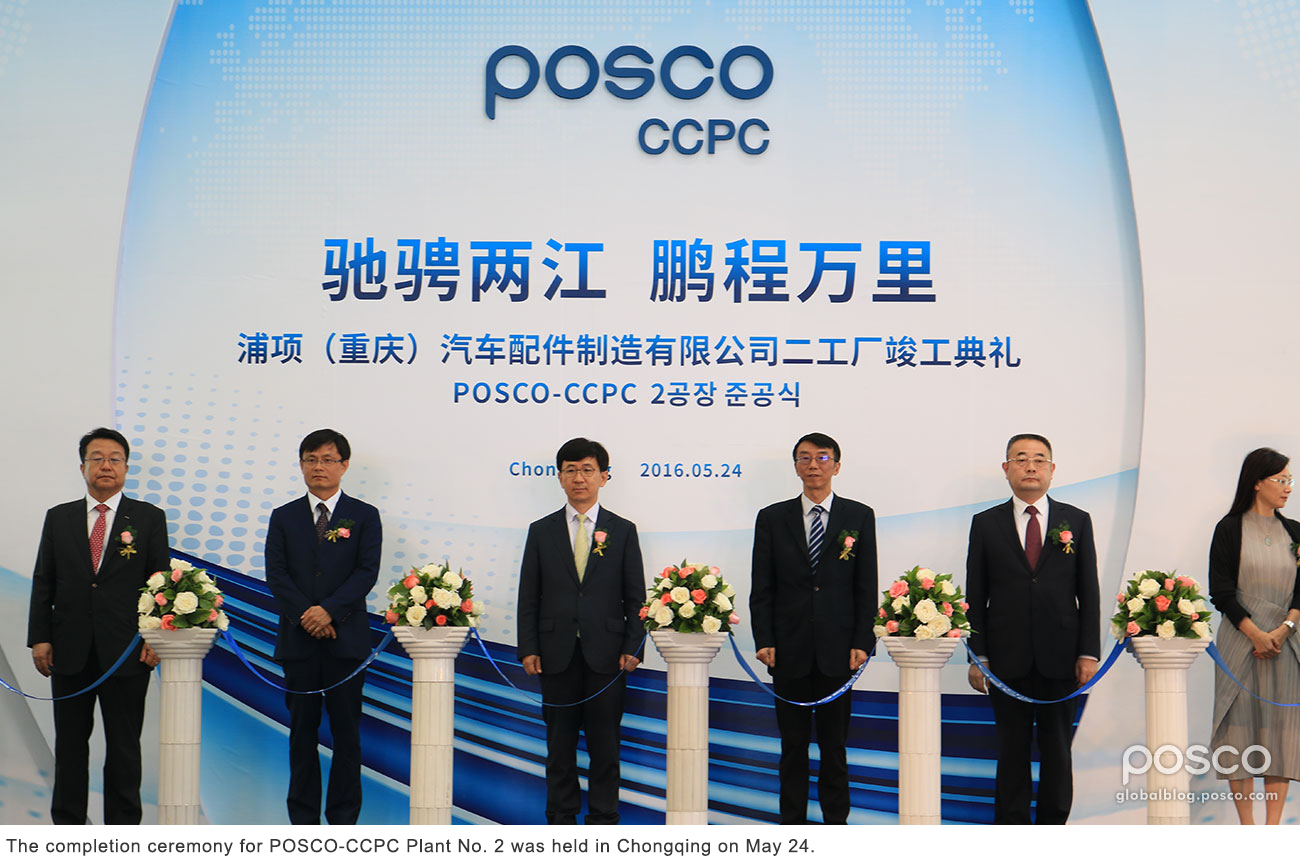 The POSCO-CCPC processing center in Chongqing held the completion ceremony for its Plant No. 2 on May 24 and started full-scale production.
Equipped with two blanking lines and a slitting line that process high-strength steel, Plant No. 2 has an annual production capacity of 140,000 tons. It is expected to contribute substantially to the sales expansion of POSCO's World Premium structural steels.
CCPC is working to build a close relationship with major car manufacturers in Chongqing, such as Changan Ford and Changan Automobile, to ensure a stable supply of products. The company hopes to achieve this by securing processing facilities for automotive steel sheets, high-strength steels and STS.
In addition to CCPC's Plant No. 1, which has been in operation since 2007 and has an annual production capacity of 170,000 tons, and its recently completed Plant No. 2, the company plans to expand with even more facilities.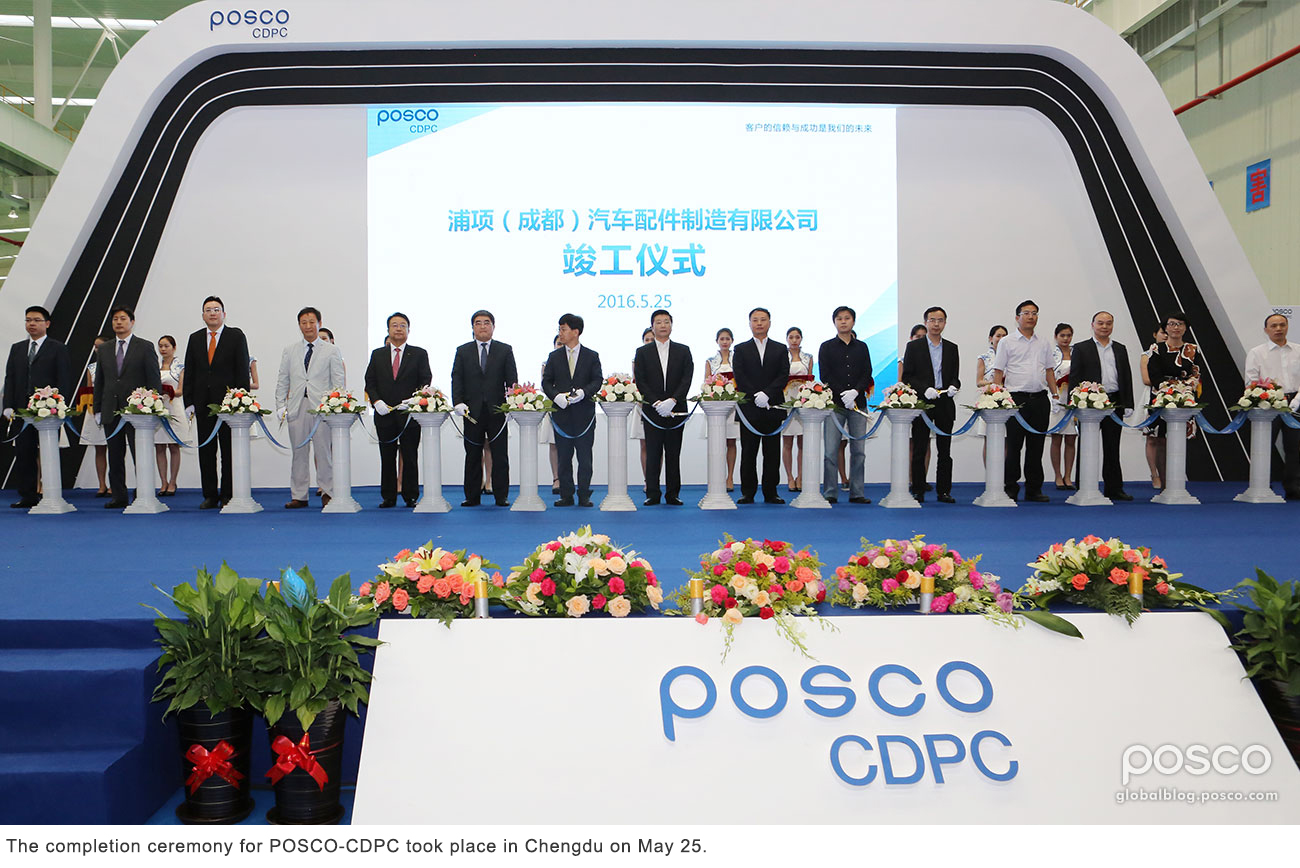 Meanwhile, POSCO-CDPC in Chengdu held the completion ceremony for two new factories on May 25.
CDPC is a processing center which will supply global automotive manufacturing companies in southern China with processed automotive steel sheets.
Chengdu accounts for more than 90 percent of automobile production in Sichuan province. It is center of the automobile industry in southern China, producing 920,000 cars in 2015 alone.
CDPC strives to improve the competitiveness of its clients with its strict quality management and safe production standards, and plans to contribute to the economic development of Sichuan province by manufacturing high value added products.
POSCO has been operating 21 processing centers in 13 cities in China since 2003.
Be sure you never miss any of the exciting steel stories from The Steel Wire by subscribing to our blog.