POSCO has set the week of May 28 to June 3 as the "POSCO Global Volunteer Week 2016" (POSCO GVW 2016) to hold a variety of volunteering activities.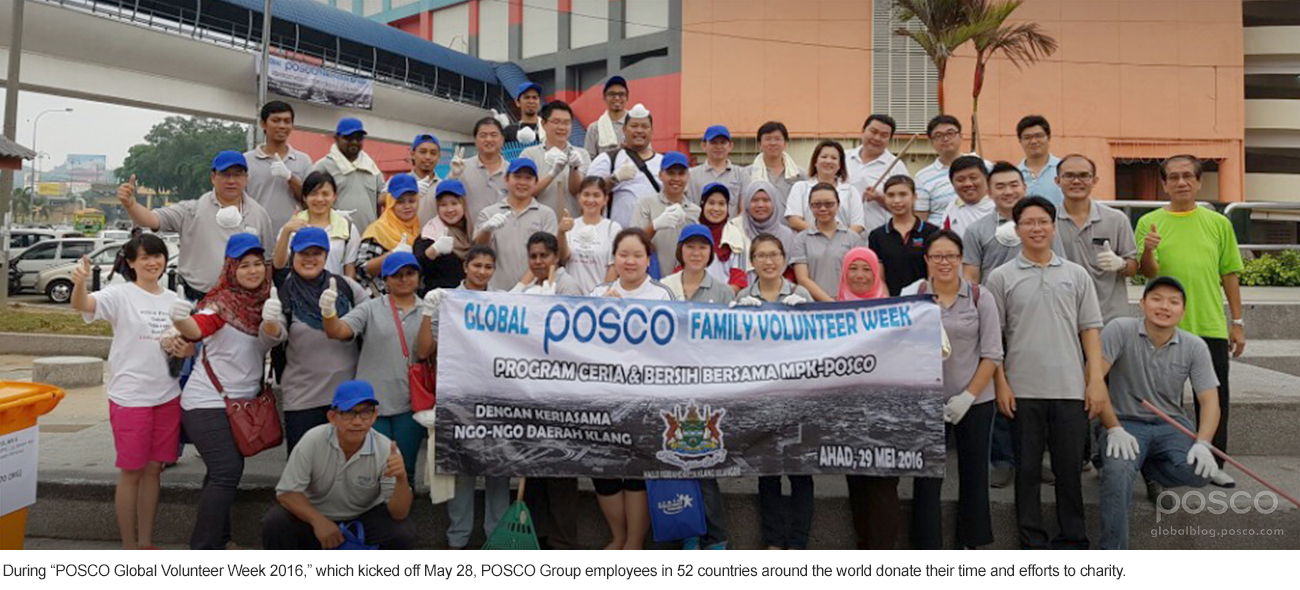 The annual POSCO Global Volunteer Week was established to not only give back to local communities, but also to reinforce the corporate value of being socially involved.
POSCO has held the GVW around the end of May every year since 2010, commemorating the date of when the POSCO Volunteering Group was initially founded.
Volunteering Activities Utilizing POSCO's Business Nature of Steel
This year, approximately 84,000 POSCO Group employees have volunteered to help people across the world by making the best use of their expertise.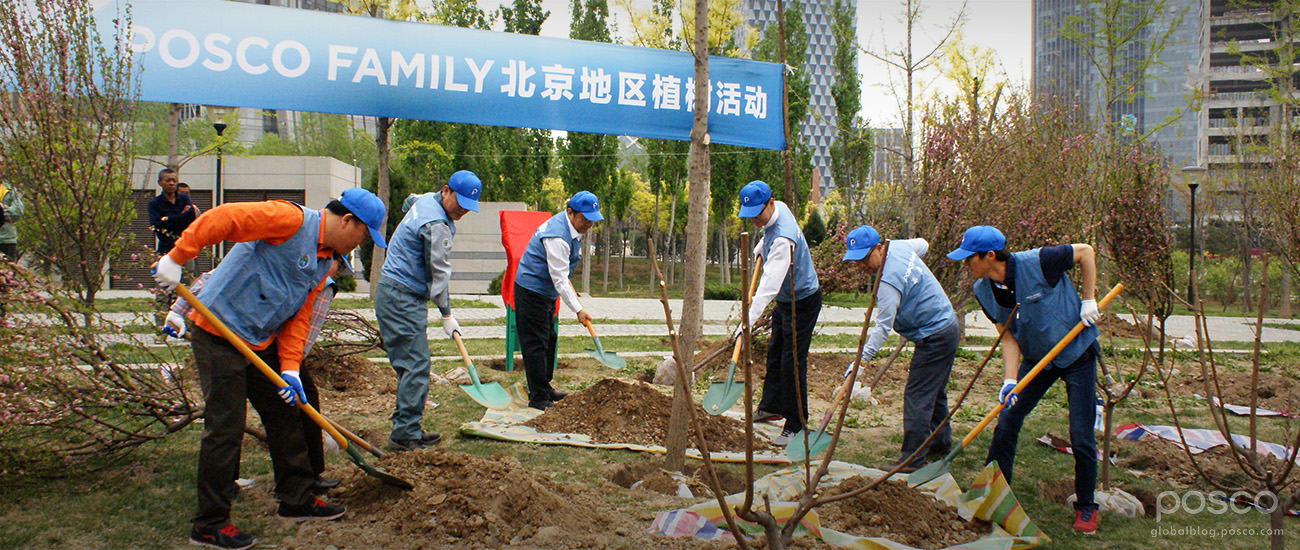 Employees in Pohang, Gwangyang and Seoul are carrying out activities such as replacing wheelchair batteries for people with disabilities, establishing safe road environments for children, upgrading electrical facilities for senior citizens living alone and planting wildflowers to create a more cheerful environment.
On May 31, CEO Ohjoon Kwon and approximately 40 employees will visit a rehabilitation center for people with disabilities located near the POSCO Center in Seoul. There, they will build a steel garden, paint fences and assemble steel furniture.
The charity week is also simultaneously being held by POSCO branches overseas. With volunteer work tailored to the needs of their local areas, employees in China, Indonesia and Mexico are all taking initiative to benefit their communities. Volunteer activities include distributing basic necessities to local residents, providing rust removal services, painting bridges and installing plumbing systems in welfare centers.
POSCO, through its seventh annual Global Volunteer Week, seeks to actively spread its corporate culture of sharing and communicating with local communities worldwide.