CSP (Companhia Siderúrgica do Pecém) Steelworks in Brazil started operating its first blast furnace after its blow-in ceremony on June 10 local time.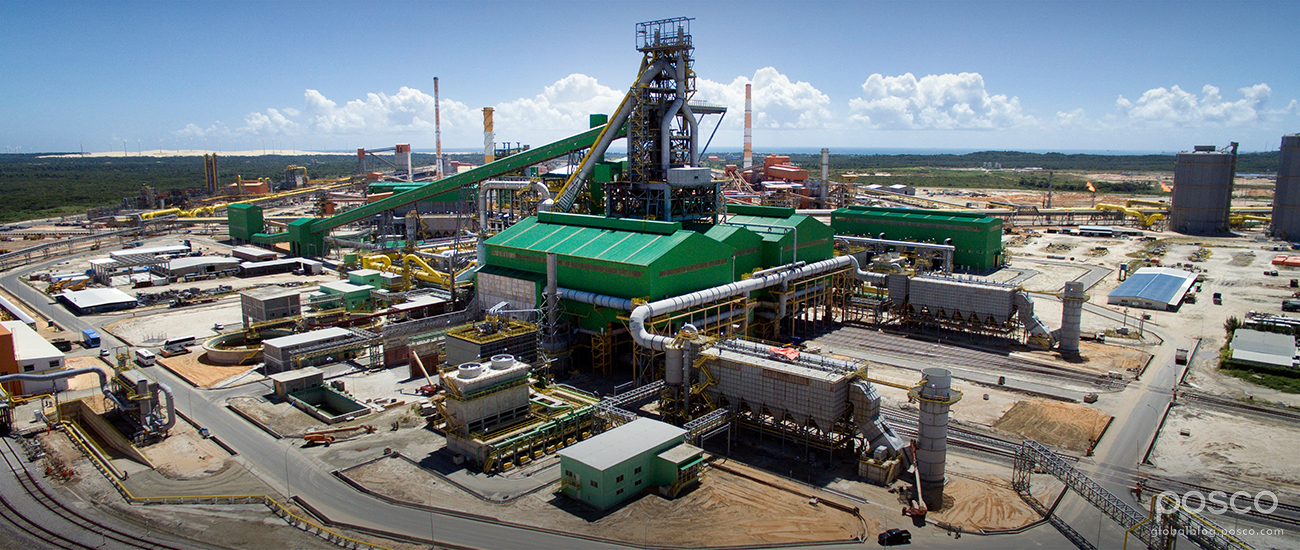 CSP, located in Ceara, a northeastern state of Brazil, is a steelworks jointly established by POSCO (20% stake), Dongkuk Steel (30% stake) and Vale (50% stake). The world's largest iron ore producer Vale supplies iron ore ingredients while POSCO provides technology and operational support. Dongkuk Steel is in charge of procurement, logistics and general affairs.
More specifically, CSP is located in the Export Processing Zone (ZPE) in the Pecém industrial and port complex (CIPP) in Ceara. This allows the plant to utilize infrastructure provided by the Ceara state government, as well as load and unload raw materials, products and shipments more conveniently.
The CSP Steelworks began its construction in July 2012 and has now become fully operational. The 3800 m3 blast furnace plans to extract 3 million tons of molten iron annually to produce slabs.
CSP Steelworks expects to increase slab production of Brazil by 48% and the state GDP of Ceara by 12%, and at the same time generate new 16,000 jobs. Among the new positions will be 2,800 for its own and 1,200 for outsourcing companies. It looks like CSP will not only contribute to boosting the country's economy, but also help promote a friendlier relationship between Korea and Brazil.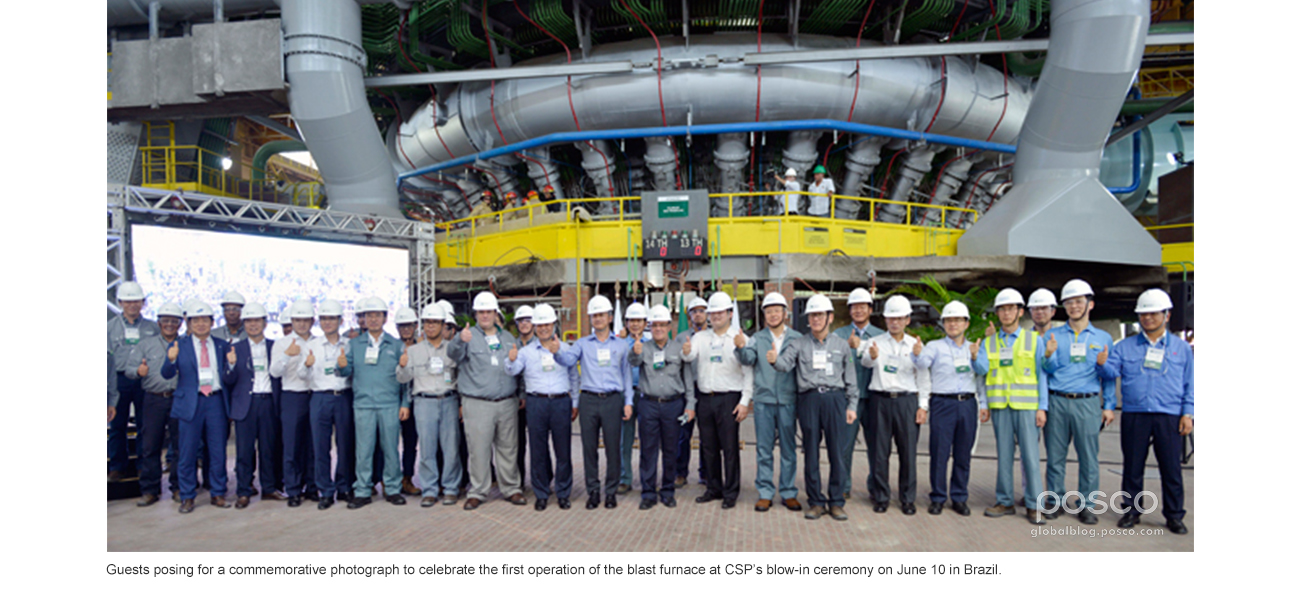 Be sure you never miss any of the exciting steel stories from The Steel Wire by subscribing to our blog.