POSCO has established a foothold for accomplishing its dream of expanding in China by opening its Beijing POSCO PR Center late last month. Located in Wangjing, a major commercial district in Beijing with new global business complexes, it is expected to attract many visitors who are working in the steel industry or who are interested in business partnerships with POSCO. For this reason, there have been various demands from many interested departments, such as marketing and group affiliates, from the early stages of construction.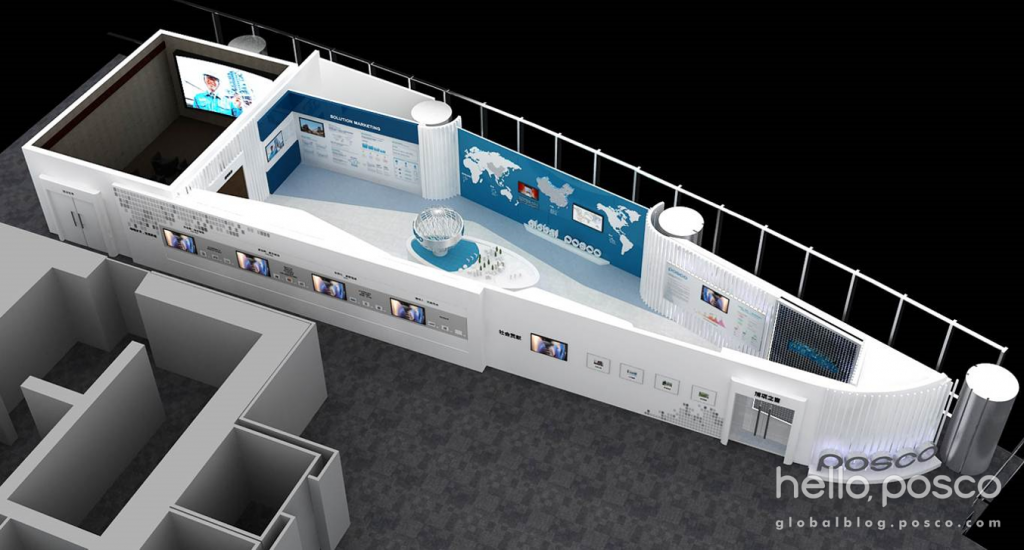 Delivering the Message of POSCO
In order to meet their needs, POSCO China has specifically prepared POSCO Group's business status and vision in China to appeal to the tastes of Chinese visitors. In addition, the PR Center's simple yet sophisticated interior design not only received positive responses from visitors but also contributed to the effective presentation of PR content. Visitors were able to experience POSCO's exceptional technology and products while learning POSCO's history, starting as a wasteland in Yeongil Bay to becoming a global leading steelmaker. Visitors can also learn about FINEX technology which is known to be a new paradigm for the steel production process, solution marketing cases that respond preemptively to customer's needs and the latest steel grades of the future.
Meanwhile, a video clip of POSCO's history, images of POSCO employees performing CSR (corporate social responsibility) activities and a digital panel which contains POSCO China's webzine have been brought from the POSCO History Center in Pohang to be showcased at the PR Center. There is also an exhibition room in the lobby area of the first floor, which displays automobiles and home appliances made of POSCO's steel products, maximizing the center's marketing strategy.