POSCO is a global steel-making company seeking to advance as 'Corporate Citizens'. 'With POSCO' is our management vision. We pursue 'Business With POSCO' by creating values with business partners, 'Society With POSCO' through shaping a better future with community, and 'People With POSCO', building a culture of trust and creativity with others. 
Leaping forward, POSCO will continue to lead a new future through constant advancement. Through cutting-edge technology and expertise, we will overcome limitations in various industries while manifesting future possibilities. POSCO's brand identity, 'Unlimit the Limit' conveys this spirit of challenging limitations. 
POSCO Fact Sheet
All data as of 2017
Global No. 1
World's Most Competitive Steelmaker World Steel Dyanmics(WSD)

Worlds's Most Sustainable Company Dow Jones Sustainability Indices(DJSI)

Global 100 Most Sustainable Corporation World Economic Forum(Davos Forum)
Global Presence
53
No. of Countries of Operation
181
No. of Overseas Subsidiaries and offices
30,578
No. of Global Employees
Steelworks Overview
9,500,000m2 Size of Pohang Steelworks

33,536 tons Steel Production Per Day At Pohang Steelworks

21,350,000m2 Size of Gwangyang Steelworks

59,114 tons Steel Production Per Day At Gwangyang Steelworks
Steel Production
933,686,000 tons
Since Establishment (1973)
World Premium Steel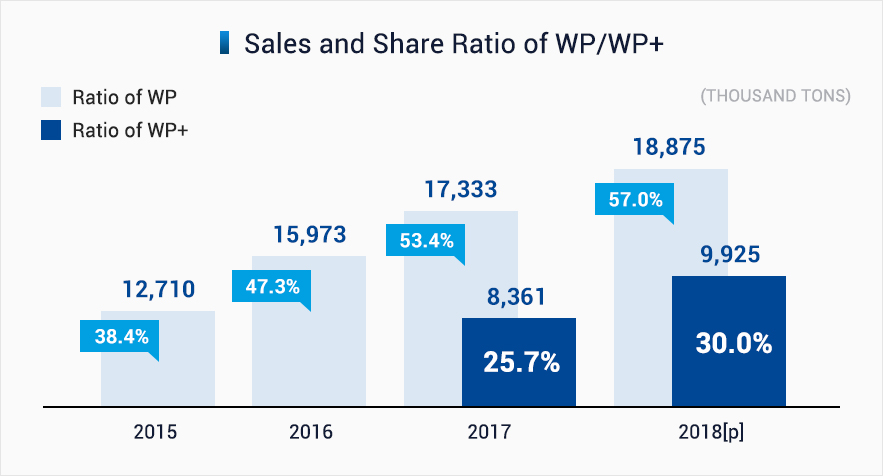 Sales and Share Ratio of WP/WP+ table, 2015year, Ratio of WP:12,710 Thousand tons, 38.4%, 2016year, Ratio of WP:15,973 Thousand tons, 47.3%, 2017year, Ratio of WP:17,333 Thousand tons, 53.4%, Ratio of WP+:8,361 Thousand tons, 25.7%, 2018[p]year, Ratio of WP:18,875 Thousand tons, 57.0%, Ratio of WP+:9,925 Thousand tons, 30.0%
WP(World Premium) and WP+ are the Products that carefully designed by the POSCO's unique technologies, also referring to 'World First (WF)', 'World Best (WB)' and 'World Most (WM)'.
Technology Leadership
42,000 No. of Domestic Patents
5,000 No. of Overseas Patents (Approx. 50 countries)
250 No. of Brands (Approx. 110 countries)
90 No. of Design Patents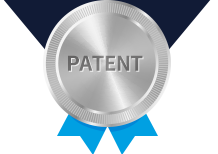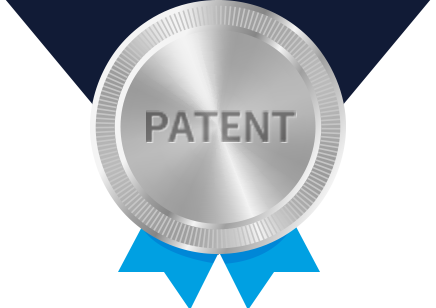 Social Responsibility
Social Commitment of each employee
32 hours/year
Participation rate of employees
90 %
POSCO Steel Village
participated 905 employees,
621 POSCO Beyond volunteers
104 houses